After searching through photos kindly supplied by Fridge, I thought it timely to post a few of his works from the Western Australia April 13th Launch.
Photo hosting kindly supplied by Matthew at
http://australianrocketry.org/
Here is a local guy providing a service for rocket enthusiasts, the least you can do is check out his site!
Anyhoo! A few pictures
Setting up the fateful last flight of the Elipse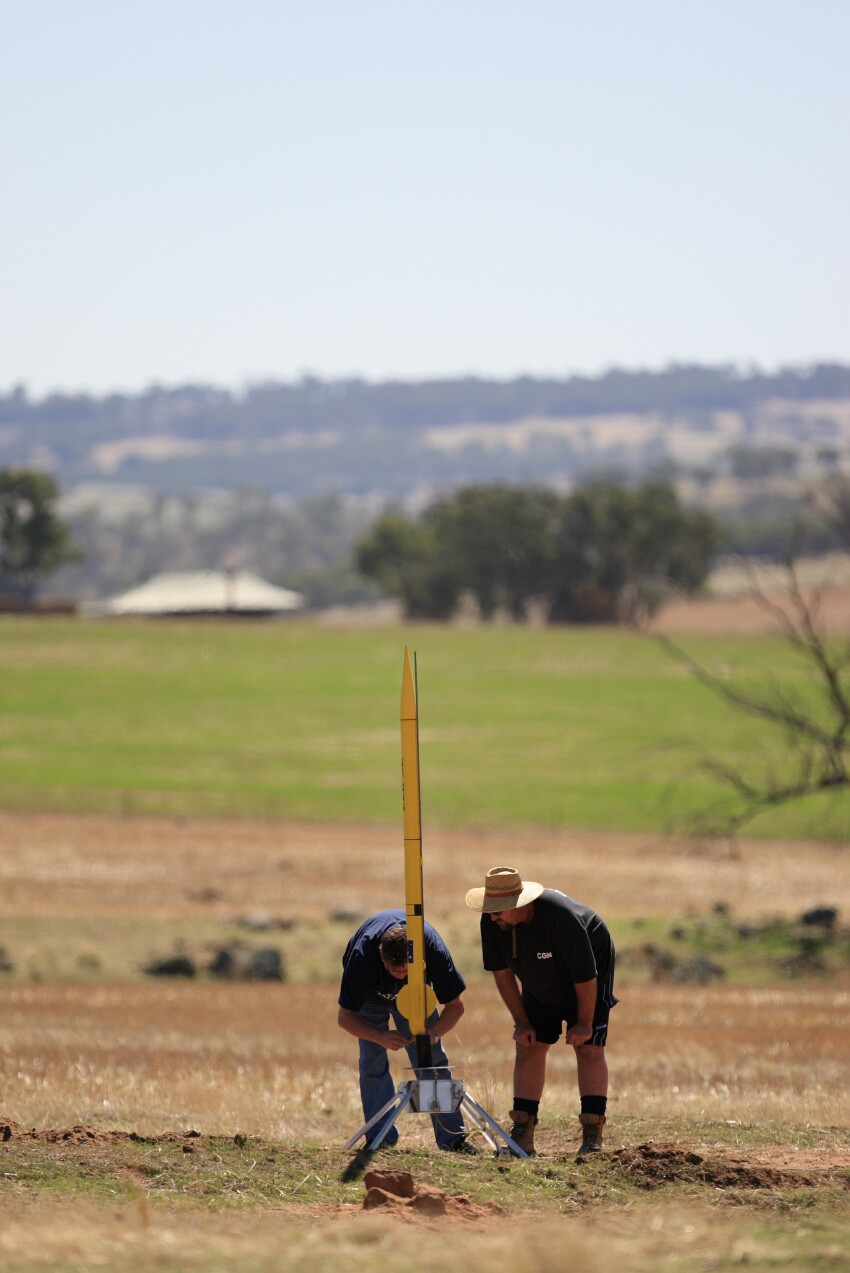 Elipse on an I600R Predicted altitude 3,500ft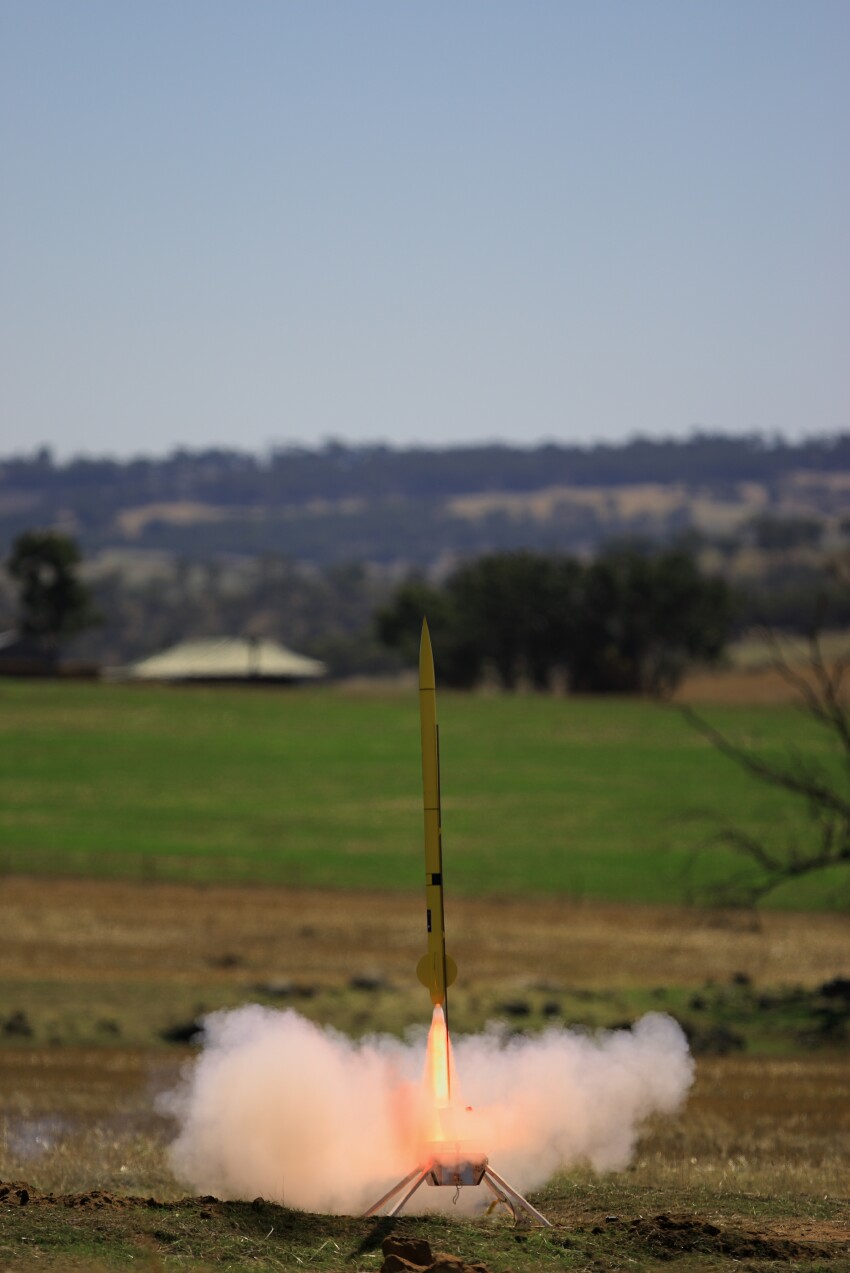 The aftermath of an electronics failure
The Cosmodrome Aerobee Hi boosting on a G80T to a H220T ....successfully (and they said it would never happen)....Meh!!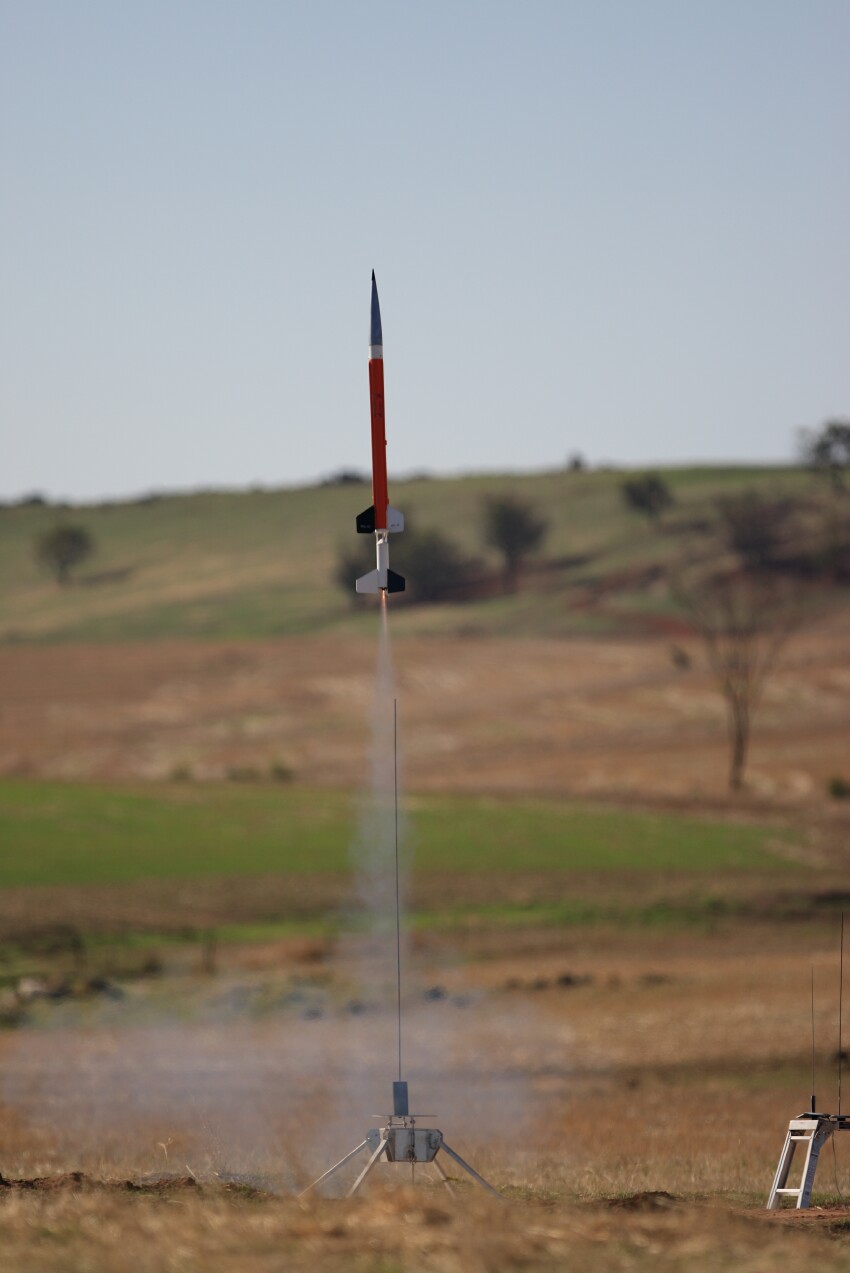 GLR FG Talon 2 on a H128W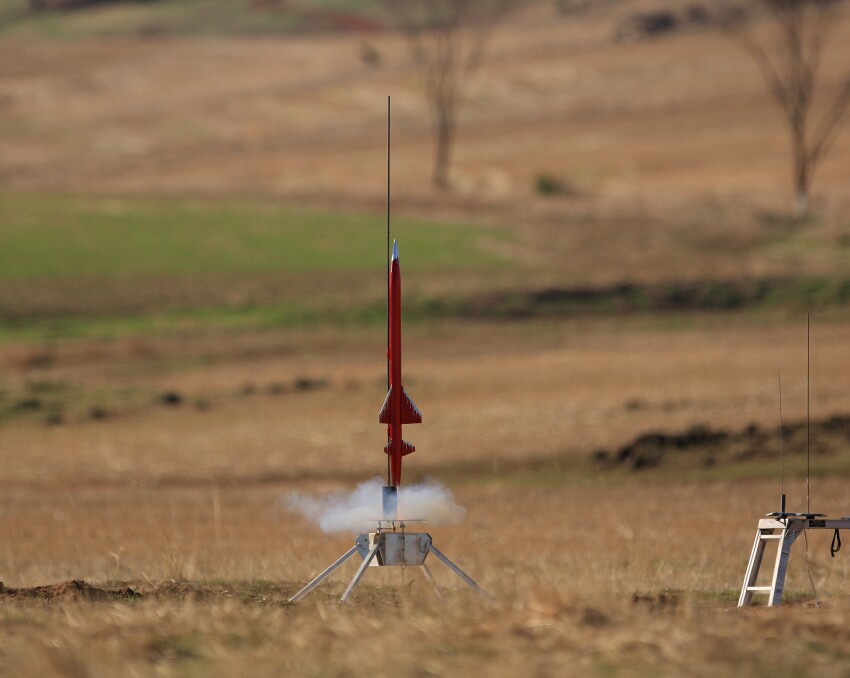 MarkH launched his brand new PML Little Lunar Express on something Black....(He loves the Blackjack loads) unfortunately something went amiss and it didn't end so good. It is however repairable and I'm sure we will see it fly again.
He also launched his Matrix on another Black load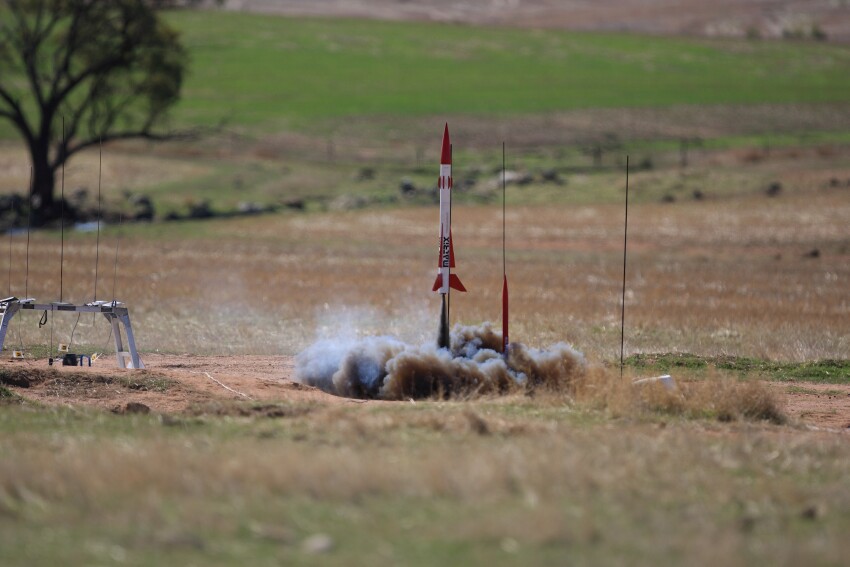 And finally isn't this what it is all about? Next generation rocketeers....I can quite proudly say it is my son showing one of his mates how to launch a rocket.