Just a few photos from today's launch, these are only a few of the launches and I'm sorry if your rocket is not here
First off, I finally built my LOC V2...I started the build last Saturday and completed painting it similar to 1943 camo on Friday. Today I launched it on a H180W as my Level 1 Cert flight. This happened to be the first high power APCP launch at Serpentine under the new regs. A bit of rod whip but otherwise a successful flight. David Boyd thought it good enough for certification, and that is all that mattered anyway!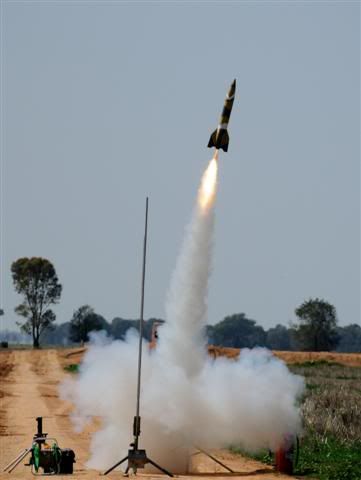 This is Troy's Postpac rocket on what was probably an L Hybrid motor. This was a long burn and was a very impressive and successful flight.
My Dragonfly taking off on a single use F23FJ - a successful flight.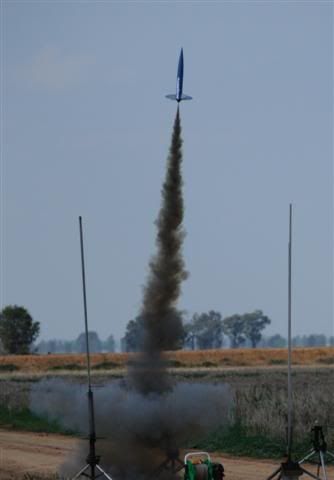 Glen's Arreux taking off on a K redline...another very impressive flight! We heard a sonic boom from this one.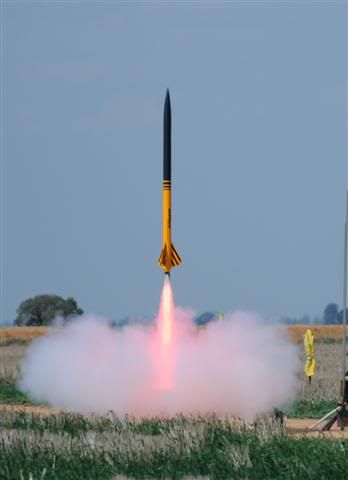 Milo is a new member who successfully launched his Amraam on a D12 black powder motor. It eventually launched after a few igniter problems.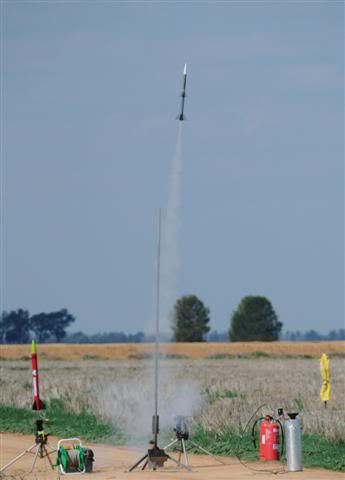 My Weasel on a G80T. It went out of sight and I lost the nosecone, probably when the chute deployed....but the nosecone was later found.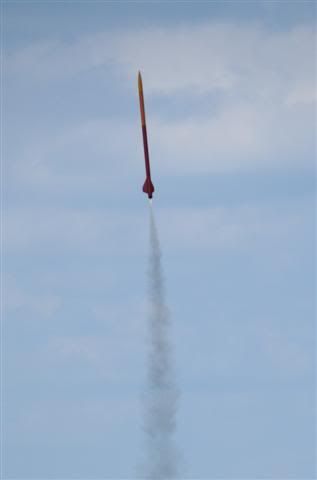 Tom's Rocket being launched on another G80T. The bit hanging off the side is one of those cigarette lighter cameras. We are all waiting to see if it worked.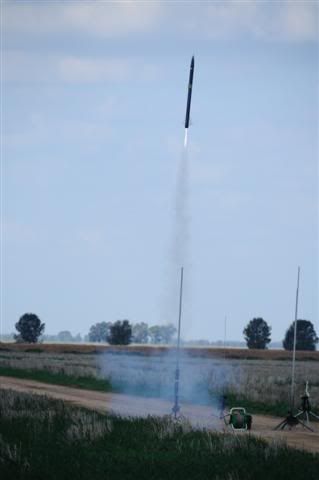 It was a great day and I was only going to attend today but it was so good I'm driving back out there tomorrow. Something's not right when you almost spend more for petrol than APCP!