Hi Guys,
Over the last couple of months we have been developing and testing our new Mk3 staging mechanism. We wanted to come up with a simple system that was easy for anyone to build out of common materials and required no special tools.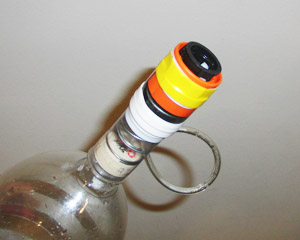 It was a fun challenge, as we looked for common items that people would readily have access to or could modify, when we had a fully equipped workshop with a lathe to make the bits we would have normally needed.
We had some early setbacks, but we now have a mechanism that seems to be working fairly well and can be built for a few dollars.
Here is a full explanation of how the stager works:
http://www.aircommandrockets.com/howitworks_4.htm
A tutorial on how to build it:
http://www.aircommandrockets.com/mark_3_stager.htm
And here is a flight report with video from 4 different test series spanning the last 2.5 months. The stager has worked well on the last 8 out of 8 flights.
http://www.aircommandrockets.com/day94.htm
We'll bring it to Doonside to continue the tests on larger rockets, as the local park is just too small.
- George