Okay perhaps these kind of sugar motors aren't quite the same as the ones you may be thinking of, but hey, they were fun to fly with the kids.
This weekend we tried a number of alternative fuels in our "water" rockets. We replaced the water with:
- Bread Crumbs (dry)
- 100's and 1000's (dry)
- Sugar (dry)
- cooked 2 minute noodles (in broth)
We ended up doing two flights with each and it was interesting to see how the different fuels behaved. I was surprised that the 100's and 1000's performed the worst when I was expecting them to do quite well. Though they looked good on the slow-mo.
The full flight report with more pictures is here:
http://www.aircommandrockets.com/day113.htm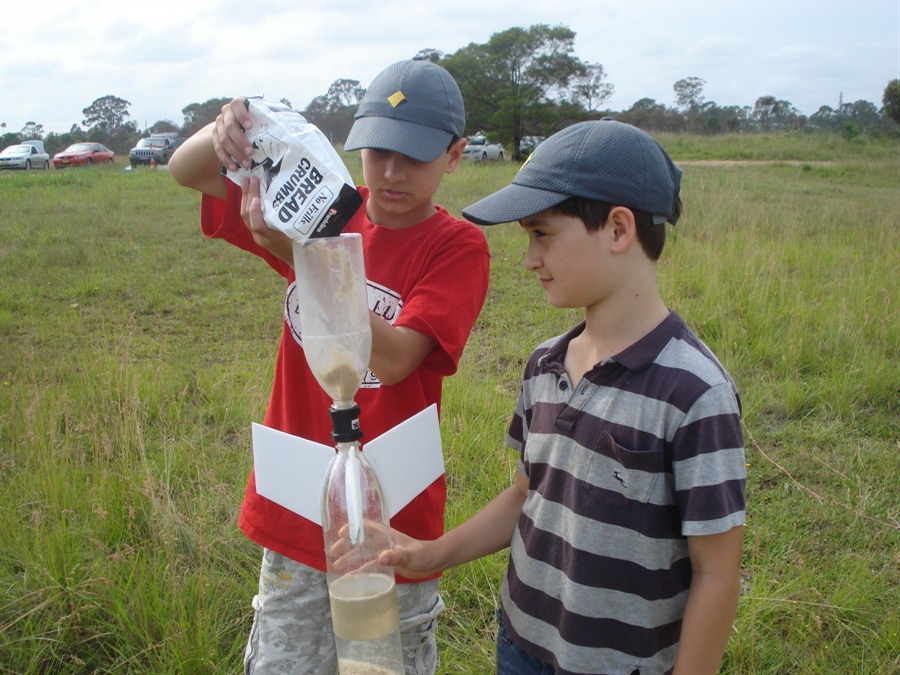 "Hey John, mum normally uses bread crumbs on schnitzel" .... "I know, keep pouring ... dad's cooking today"
Here is a highlights video from the day: