After a bit of coaxing from some contributors to the project, I was convinced to mark out and cut the
fin
slots to the booster airframe.
The observant folks here will note that the
fin
slots do not go all the way to the aft of the airframe, and therefore a traditional method of building the "
fin
can" may not be employed.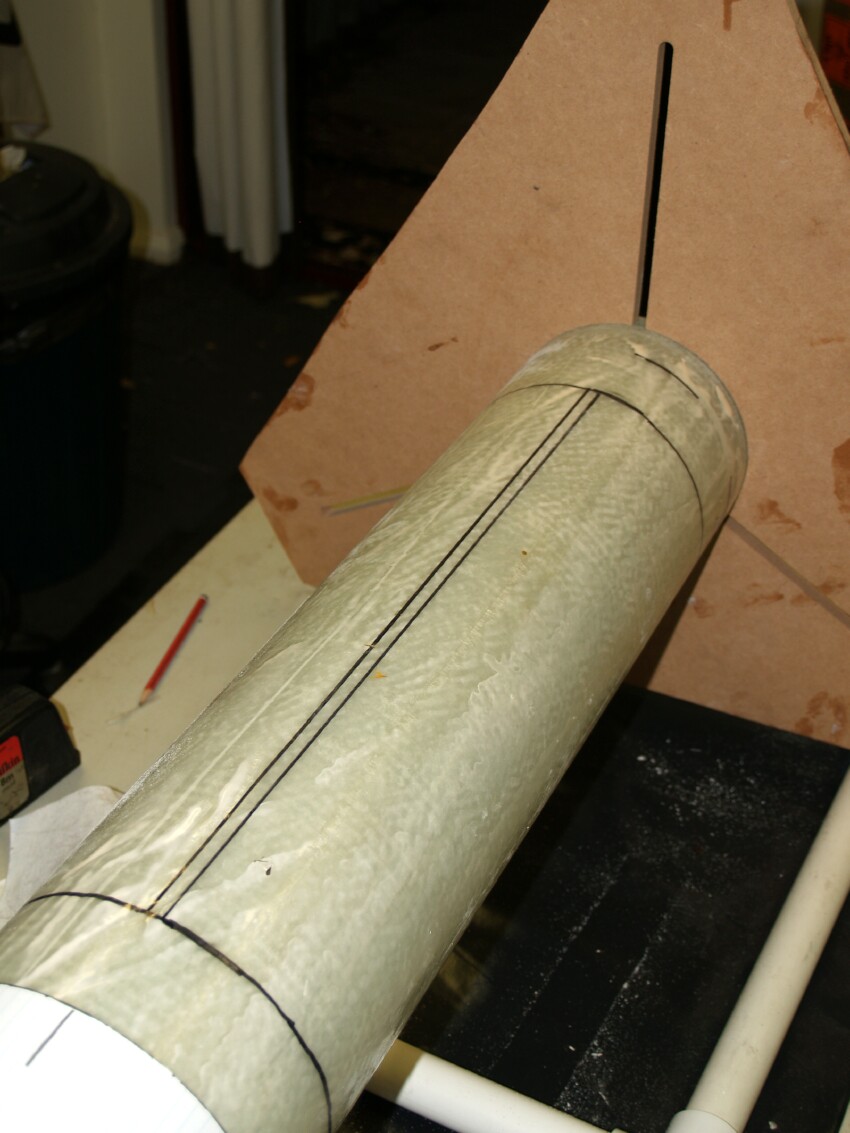 The fins were marked at 120deg intervals around the airframe (ie 3 fins) and 54mm from the aft end.
The reason we have kept the
fin
slot from going all the way to the end, is maintain a rigidity in the airframe.
Since we are using a thrust plate on the aft, it is better to keep the airframe in one piece.
"What about fillets?" I hear from those concerned folks.........Well since this is a 6" airframe, we should have no issue in getting inside to run some nice strips of glass along the
fin
tabs.................Either that or we can inject them in using chopped carbon fibre strand later.
The outside will receive a generous fillet & a tip to tip of a yet to be selected glass cloth weight.
Oh.....here are the slots after they were cut using the Dremel........Damn now I have to vacuum!
And here are the fins ready for test fitting.....................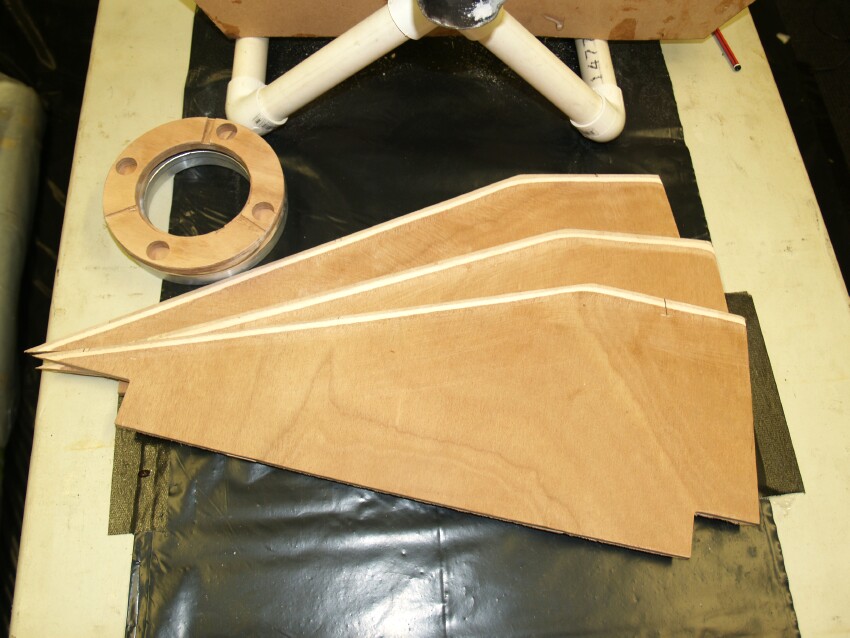 And here they are again after a quick and dirty test fit............I think we need to trim a little of the bottom of the tabs!.........