I have just taken delivery of a set of Skyripper 38mm hybrids...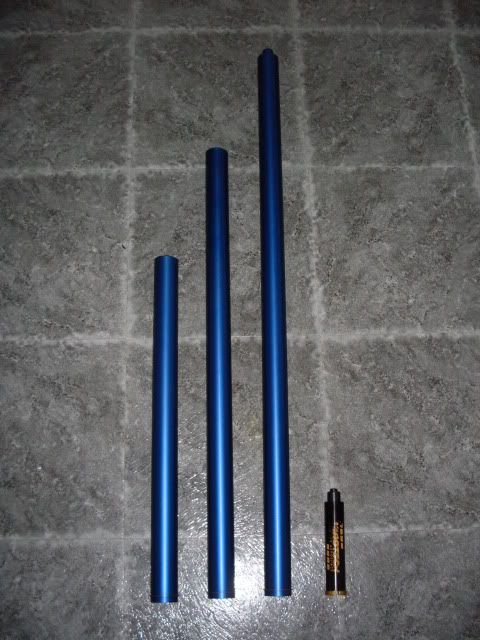 38/220 case, 38/400 case & 38/580 case (aerotech 29/40-120 case for scale, if i had layed my beer down it would have spilled everywhere
)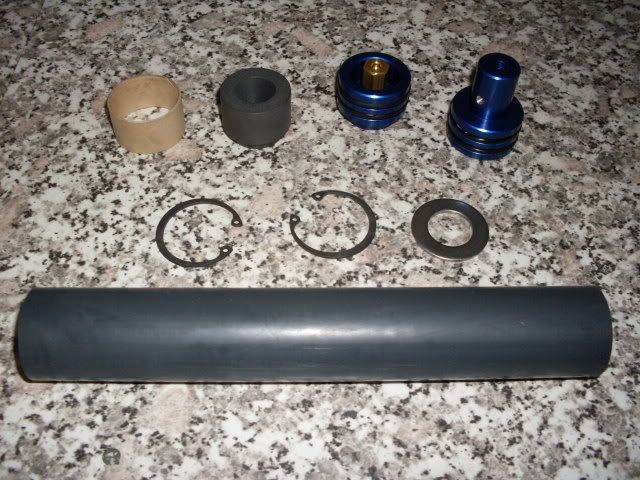 The skyripper motors seem fairly simmilar to the rattworks motors, but there are several notable differences. Firstly the skyripper motors use circlips to hold the closures in place instead of having threaded closures. The nozzle insulators are much thinner than thoes on the rattworks motors (I have no idea how much of a difference it makes). Skyripper offer two different fuel grains for their 38mm motors, where as rattworks offer only one. The different grains share the same geometry, but are made from different materials. The PVC grains produce a tracking smoke, and the polypropylene grains produce a higher thrust.
The 220 case is designated H124 (272Ns) with the PVC grain and H155 (320Ns) with the PP grain, the 400 case is I119 (416Ns) with PVC and I146 (519Ns) with the PP, and the 580 case is I117 (560Ns) with the PVC and J144 (699Ns) with the PP
Now I've just gotta get them in the air!