Mike,
Once again, I'm in violent agreement!
yeah, the latching mechanism which is the heart of the concept is detailed and illustrated previously in the thread, but I wasn't quite up to speed on attaching images back then so here's a copy of that but with the images actually displaying this time:
The heart of the system is the latching mechanism which enables the system to function at very low electrical power inputs and minimizes the potential for sticking or malfunction. The concept of this latch came to me in Hong Kong whilst perusing the Ap Liu St Market (the electronics geeks paradise in HK). There I noticed a tiny geared motor that was obviously salvaged from some robotic gadgetry with a long 3mm shaft attached complete with 2 milled flat sides.
Geared Motor Photo
As it turned out, there were a few of these miniature geared motors around that area and upon arriving back and conducting some bench testing, found them of excellent quality. Lots of torque, very low power input and the shaft was of very hard steel. So, looking at the geometry of the shaft I had the idea of using it as in a latch configuration in combination with bearings:
Complete Device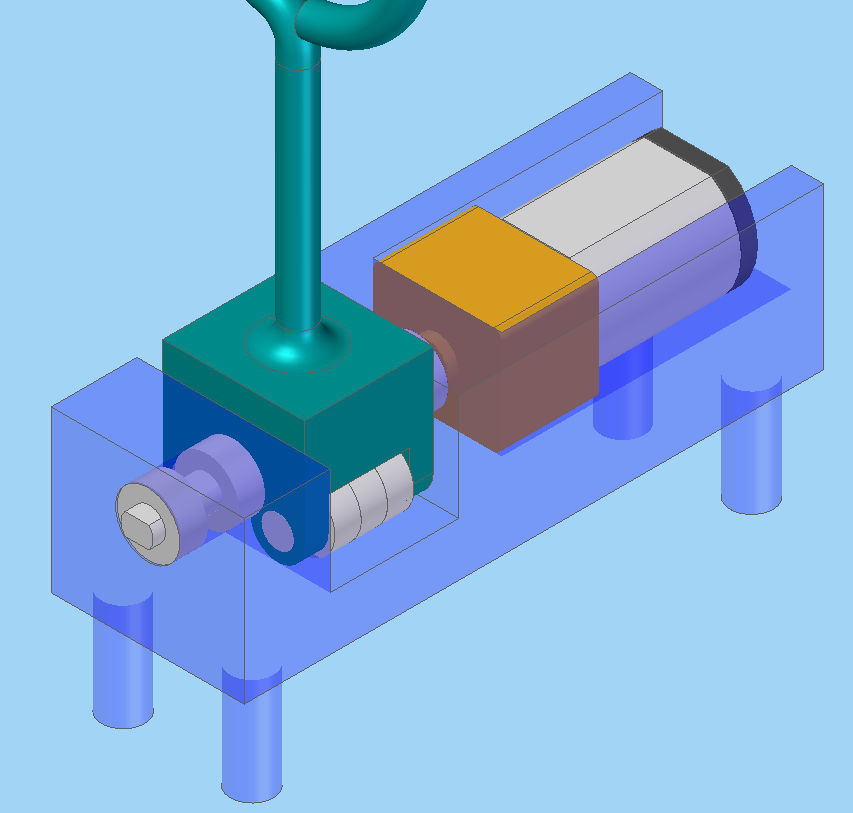 Complete Housing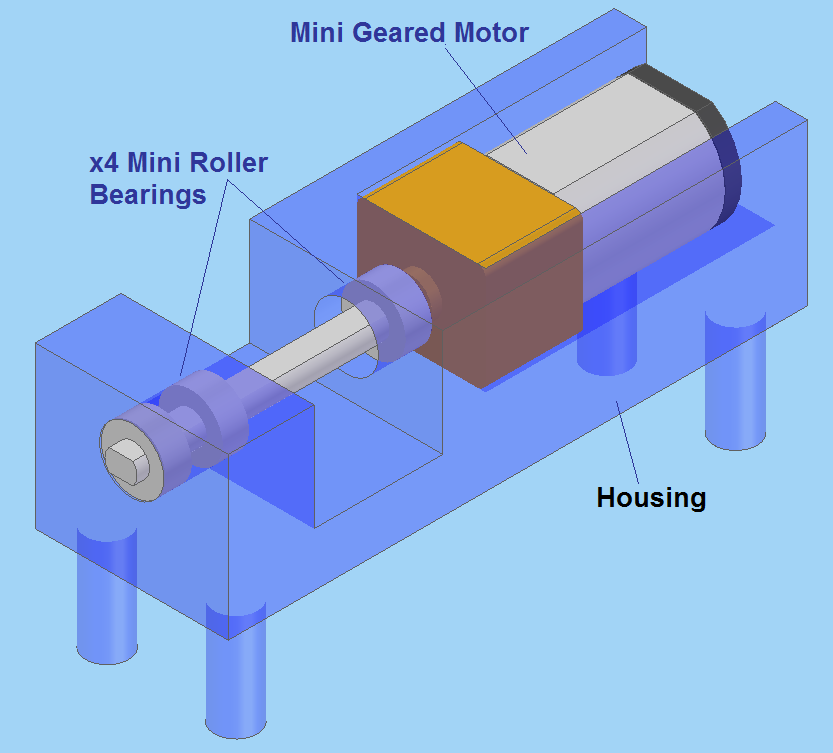 Cutaway of Device Central Mechanism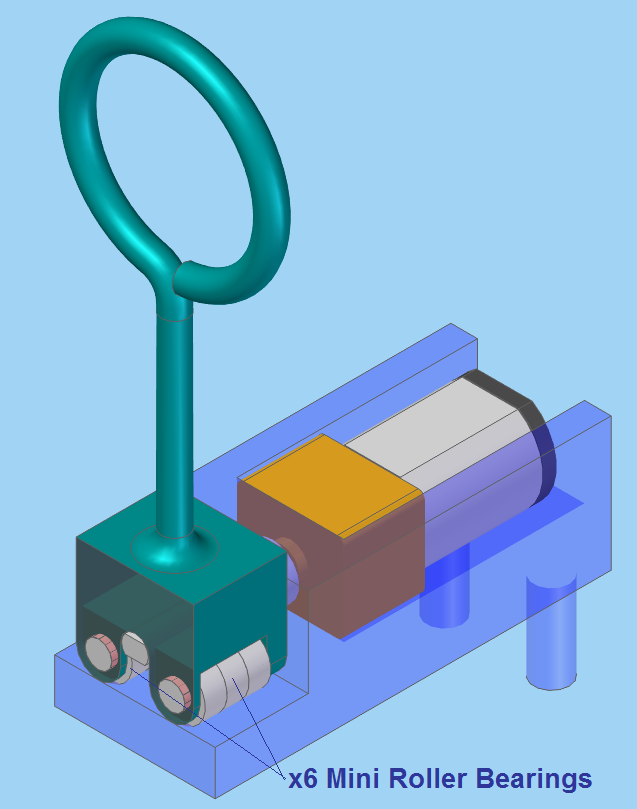 Front on view of the above Cutaway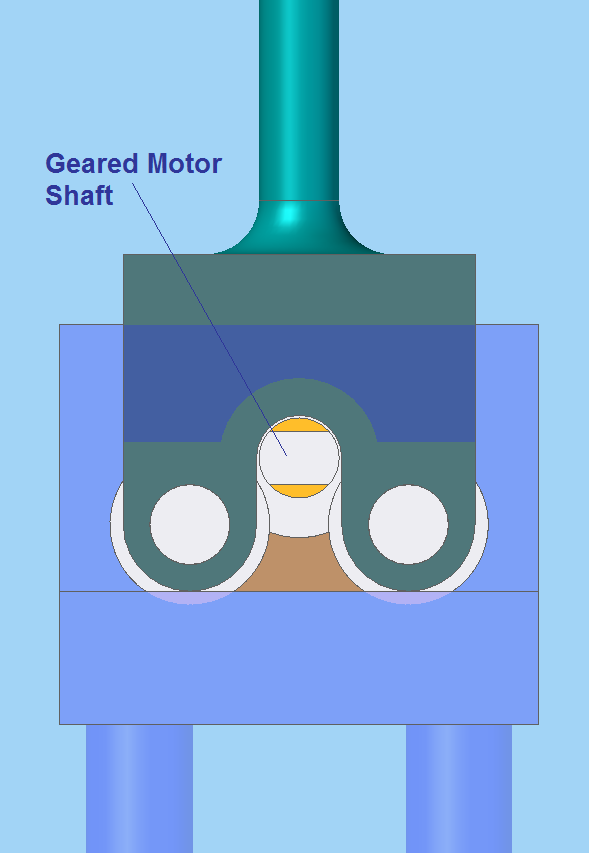 Exploded animation of device components
http://propulsionlabs.com.au/Pyroless_Release/Release7.av
i
Short animation of device mechanism
http://propulsionlabs.com.au/Pyroless_Release/Release_Movie3.mpg
Prototype used for testing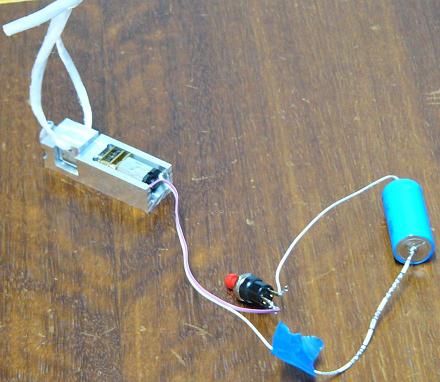 Size comparison of device on my hand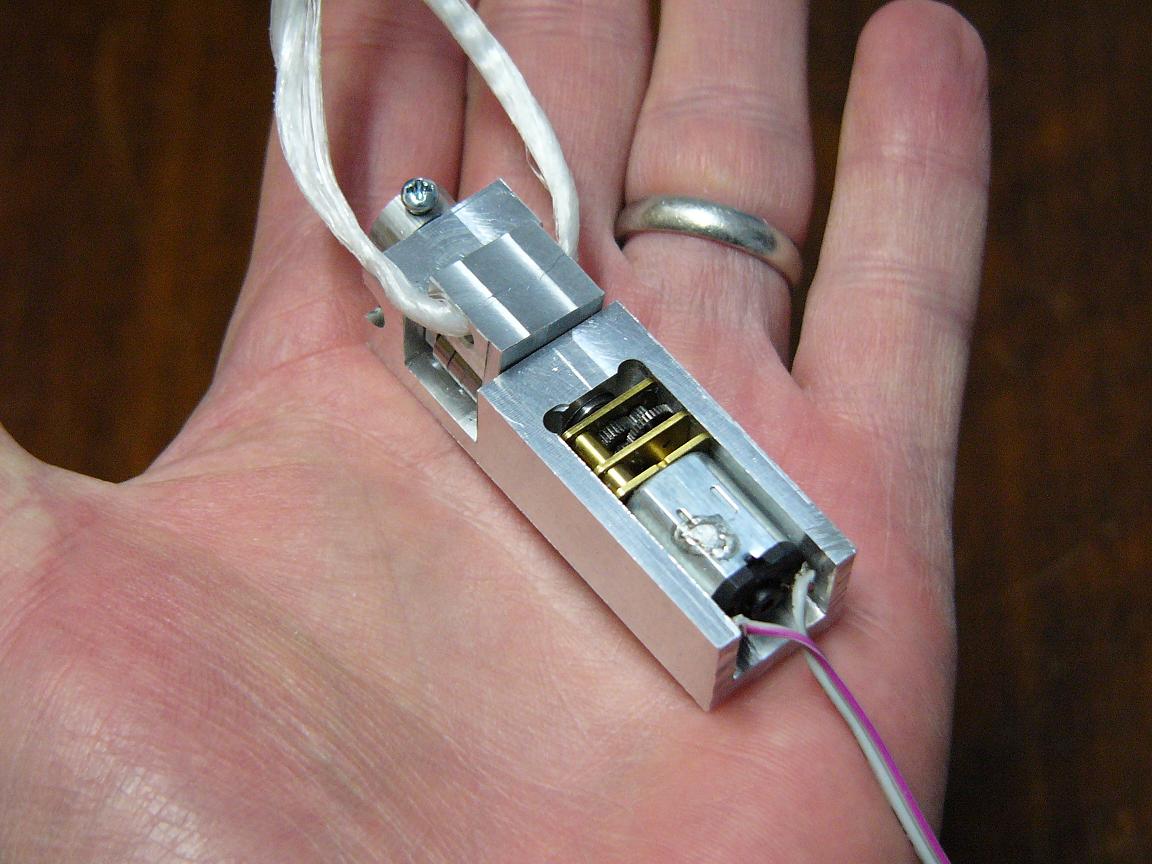 Initial Testing
http://propulsionlabs.com.au/Pyroless_Release/Testing1.wmv
This is copied back from page 2 in this thread.
Cheers,
TP